Special programme for
Maritime Human Resources Department.
Backing up and keeping all necessary data for simple digital usage.
Discover more

Online crewing management system
Minimal paperwork for the human, maximum workload for the software.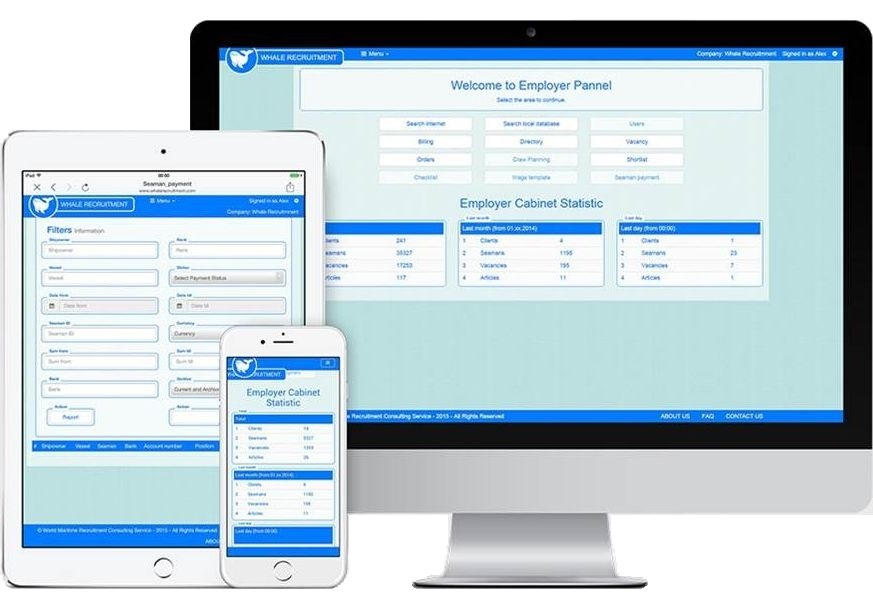 A friendly software that allows you to keep and manage all data of your exciting crew and potential candidates for employment in one place.
Whale Software is a programme, designed especially for Marine Human Resources Departments or Crewing/Manning Agents.
The programme allows you to keep and manage all data of yours existing crew and potential candidates for employment in one place.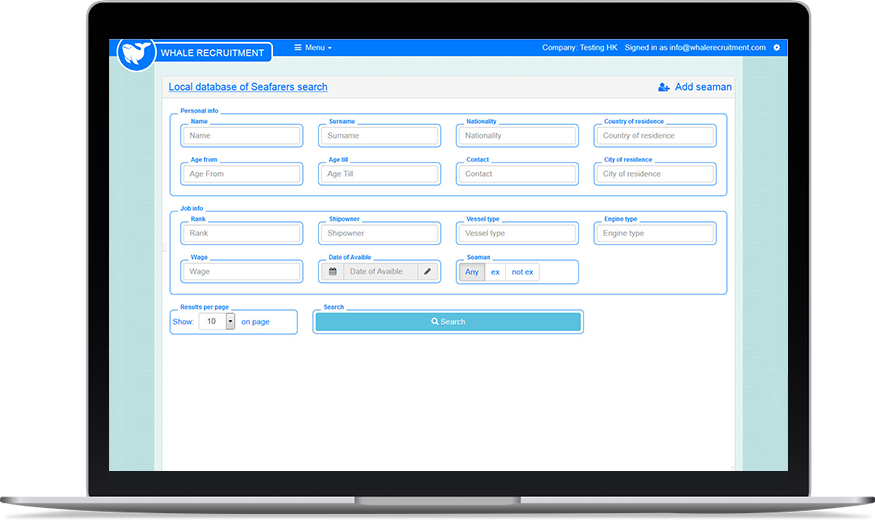 Remote or local
Your data could be placed in the Internet cloud or at your PC or server - at your discretion. In any case system of full data pretection is engaged.

Perfect for every device
Can operate on any device - PC. laptop, ipad, smartphone; using any operation systems - Windows, iOS, Android, etc.

Unlimited user number
Could be used by many users, with different levels of access at the same time.
Keeping an eye on expiration dates for you
Having Whale Software installed, you'll never forget expiry dates of seafarers' documents or contracts - Whale will reming you in advance.
Try now

Enough space for your important data
Whale Software is a good and big storage place for any information of your seafarers, including scanned documents.

Explore now
Hiring gets easier
Means aesy monitoring of all procedure of the employment - as forn uploading Seafarer's Application Form from the internet, through approval process, visa and travel arrangements - up to joining the ship.
Difficult tasks are getting simplier now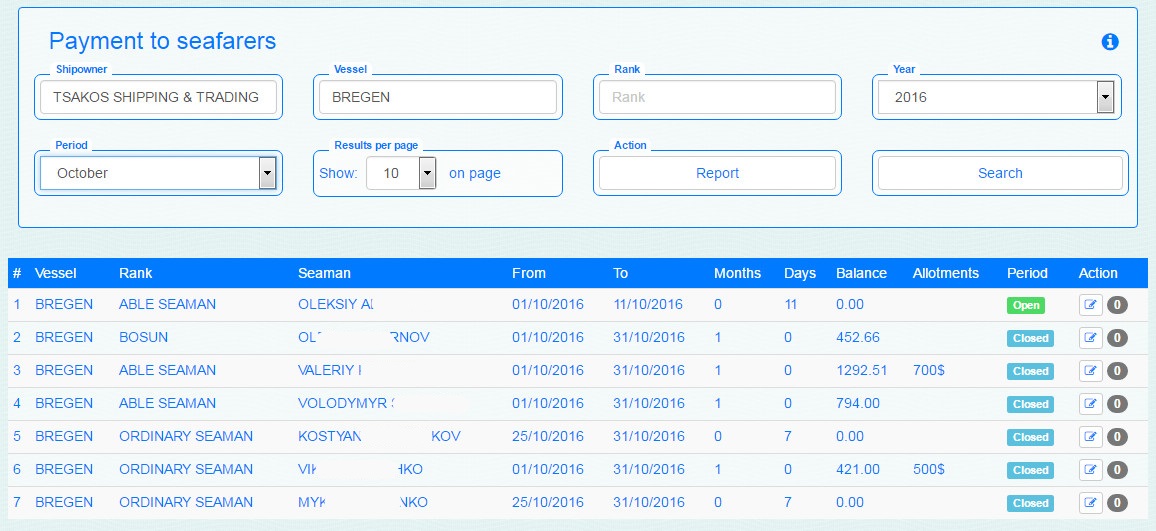 Wages calculation
This segment of Whale Software will makes your accountants really happy.
Makes a lot of another job, such as generating of documents (Contracts, Wages Accounts, etc.)
Order
Order (request for service)
This is one of the main sections of the system, reflecting current situation with requests for service and their fulfillment. It is, actually, a part of your Safety and Quality management System.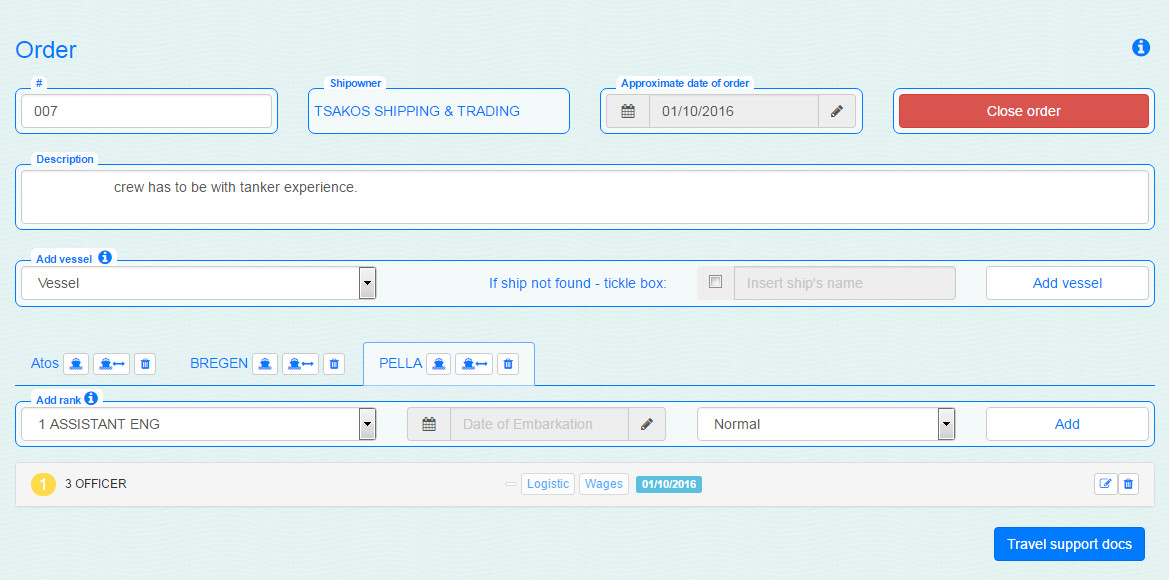 Logistics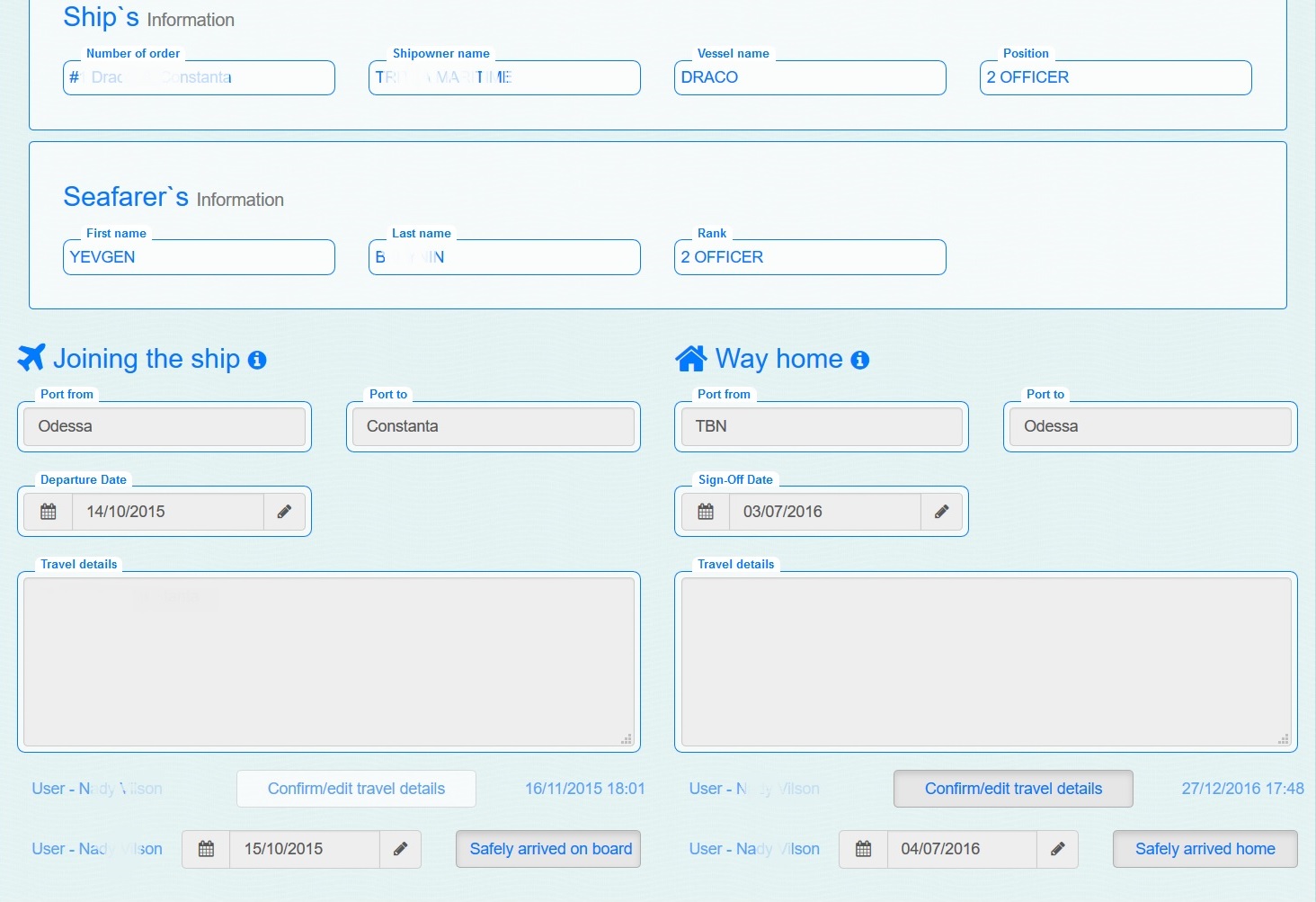 Logistics
You can order the air tickets from this section. Choose the most convenient flight yourself. After booking confirmation, the travel details will appear in this section automatically.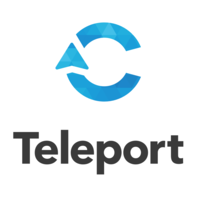 Crew Planning
Crew Planning
This section facilitates and visualize the process of planning future crew changes.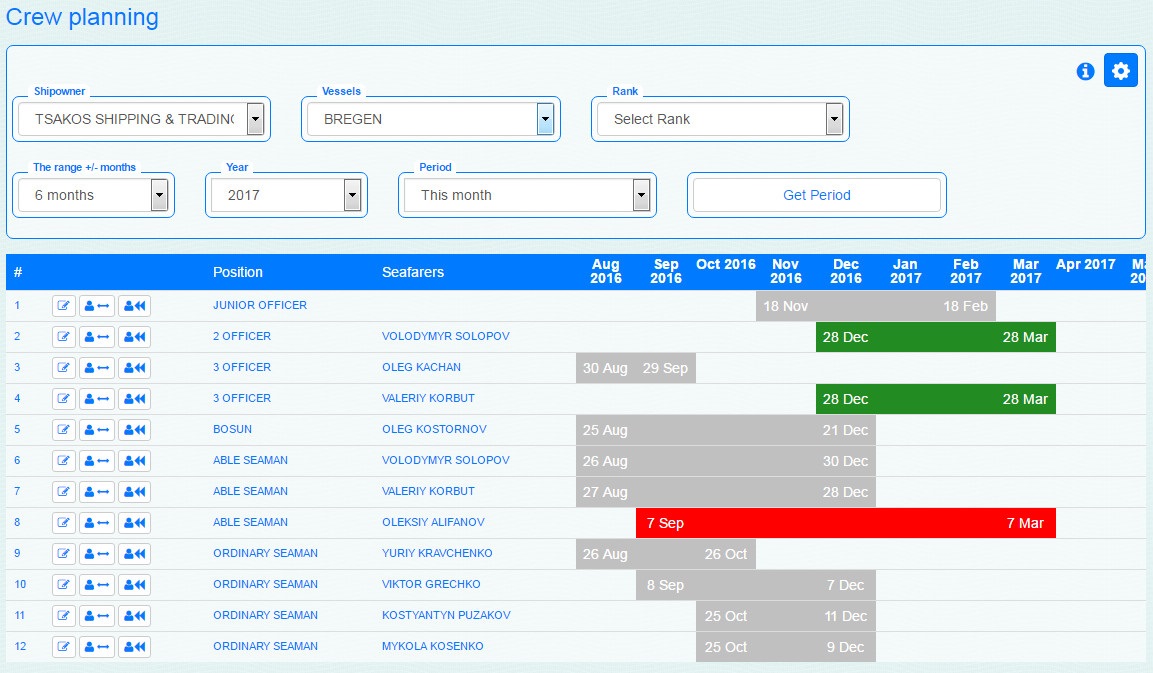 Invoicing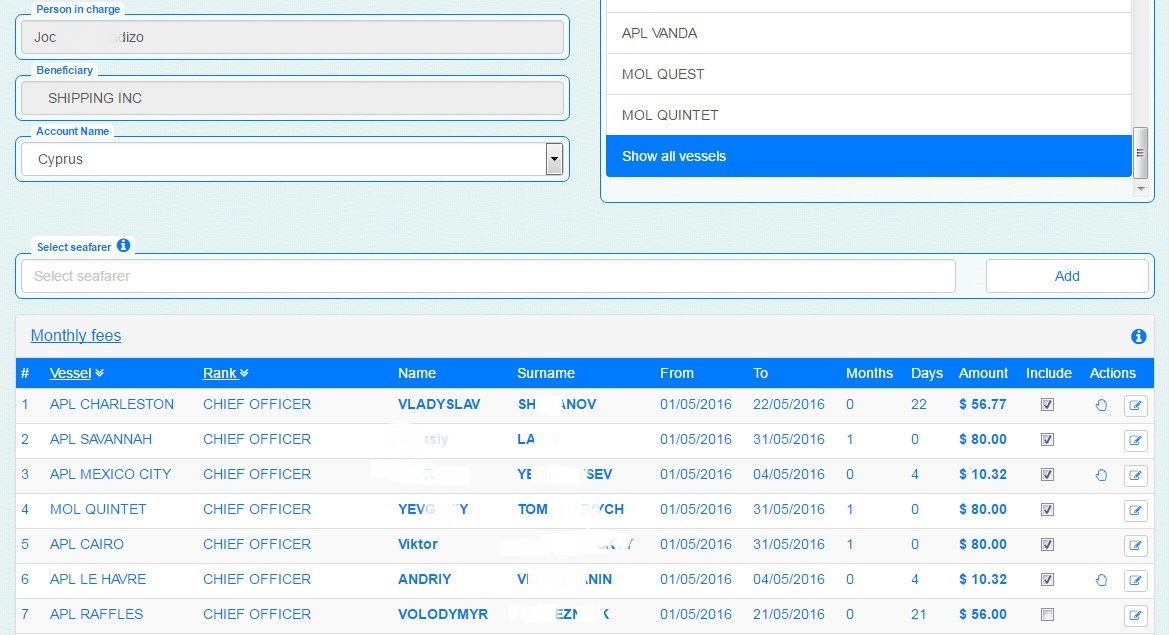 Invoicing
This section is to assist accounting department of crewing company. Here you can create new invoice, monitor or change his status, edit invoice, print it out and keep it for unlimited time.
Converting any data type
Allows you to convert data (any data format) of your existing pool of seafarers to Whale software without errors. In case of any difficulties Whale's team will assist you!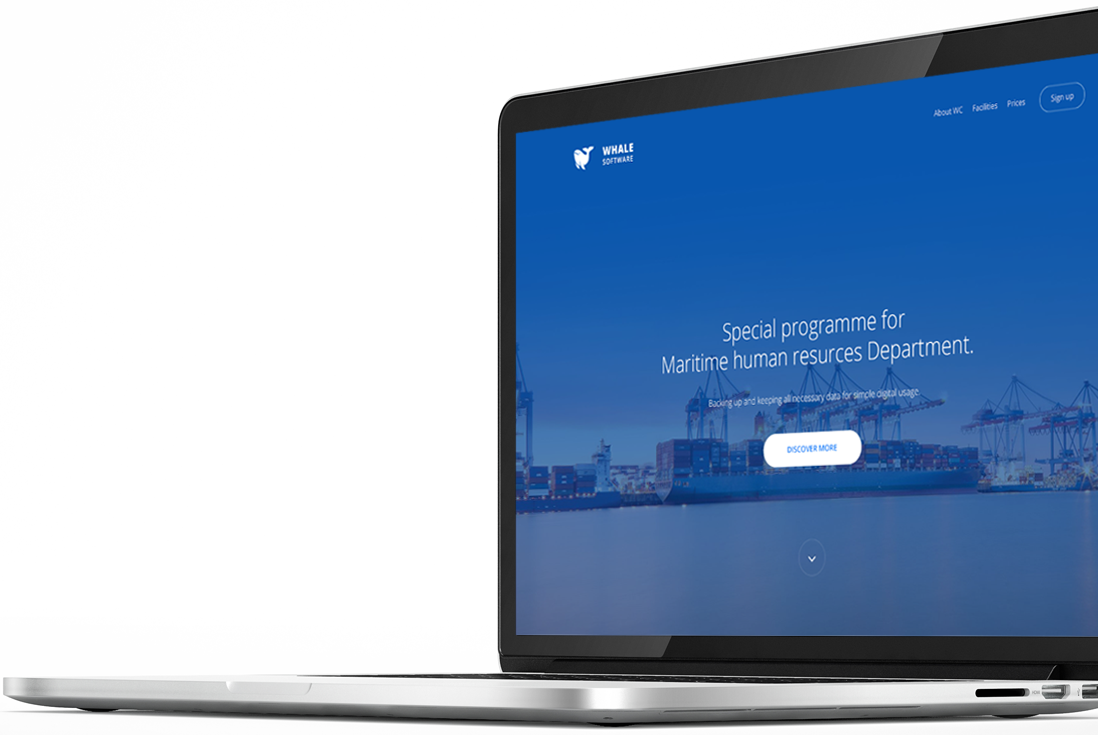 Whale is very flexible - software could be adjusted according to your particular needs.

System doesn't require any specific training for your office staff.

Minimal paperwork for the human, maximum workload for the software.
Start now for free:
15 days full access to Whale Software for free!
go on!
Got a questions? Let us know
We provide free consultations if you have any questions related to program usage, implimentation or partnership.